COLD STORES AND FREEZER ROOMS
For many products, the temperature conditions determine their shelf life. At Hamelink Koeling, we bring the experience we have gained in the ornamental horticulture, fresh produce and food industries. With expert knowledge, we advise you on a perfect solution for your business.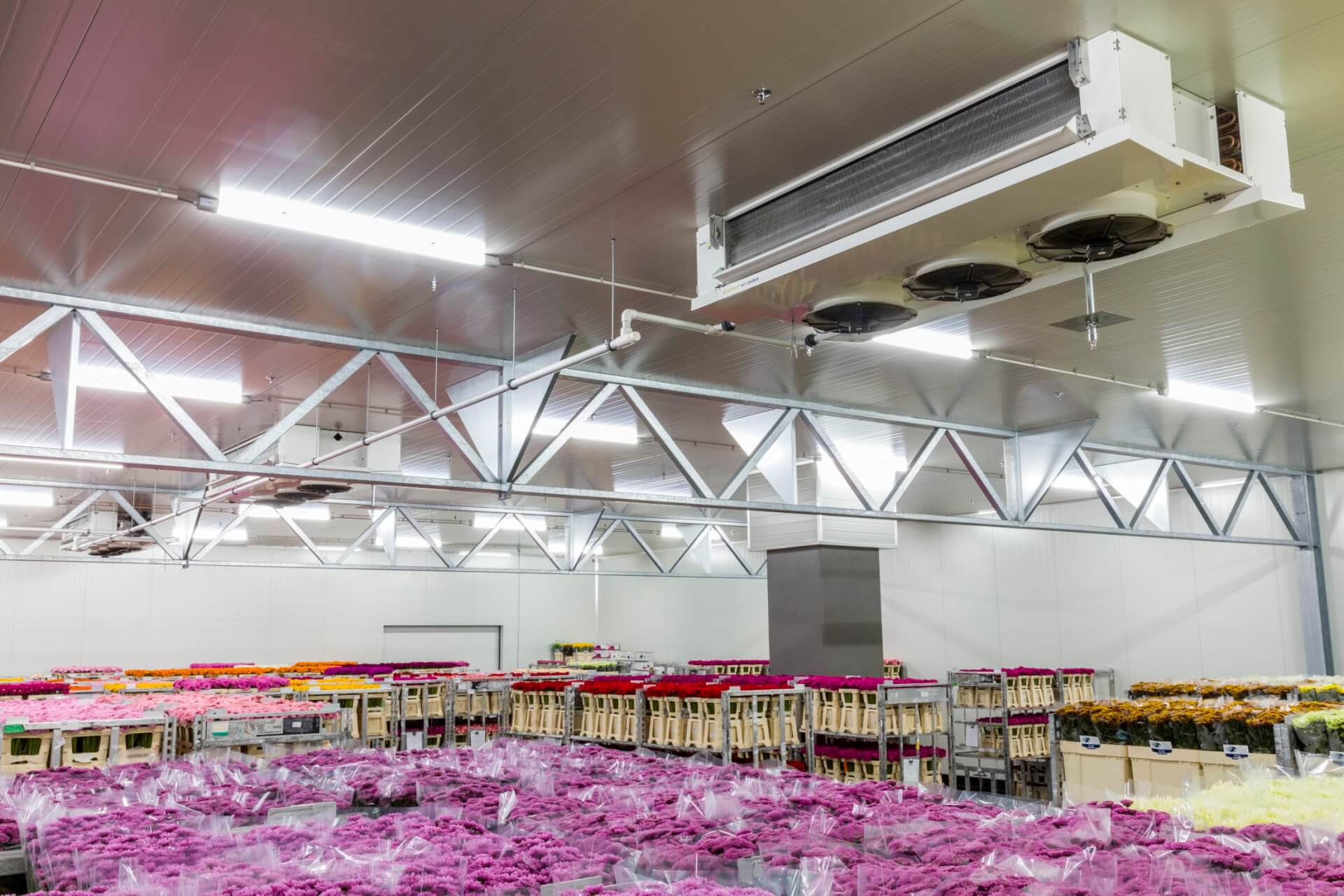 Using smart software and common sense, we create solutions that meet all requirements: the right capacity, low energy consumption, low noise levels and reliable operation, year after year. Utilising the latest components and control technology, we build installations for your application. Perfectly installed and maintained by our own technicians.
ALSO THE LARGEST COLD STORES AND FREEZER ROOMS
Hamelink Koeling's cold stores and freezer rooms can be found in various business environments. From ornamental horticulture and fresh produce to the food processing industry. The efficiency of a refrigeration system is paramount, whether it concerns an XL installation for 20,000 square metres or a compact unit for 20 square metres.
25 YEARS OF EXPERIENCE IN VARIOUS SECTORS
ENERGY-EFFICIENT, FOR THE ENVIRONMENT AND YOUR WALLET