FRESH PRODUCE SPECIALISTS
Agricultural products such as fruits and vegetables require the right conditions for processing and storage. With Hamelink Koeling, you have a specialist who knows which conditions are important for your product. We design, install and maintain refrigeration systems for cold stores, freezer rooms and processing facilities for fresh produce companies of all sizes.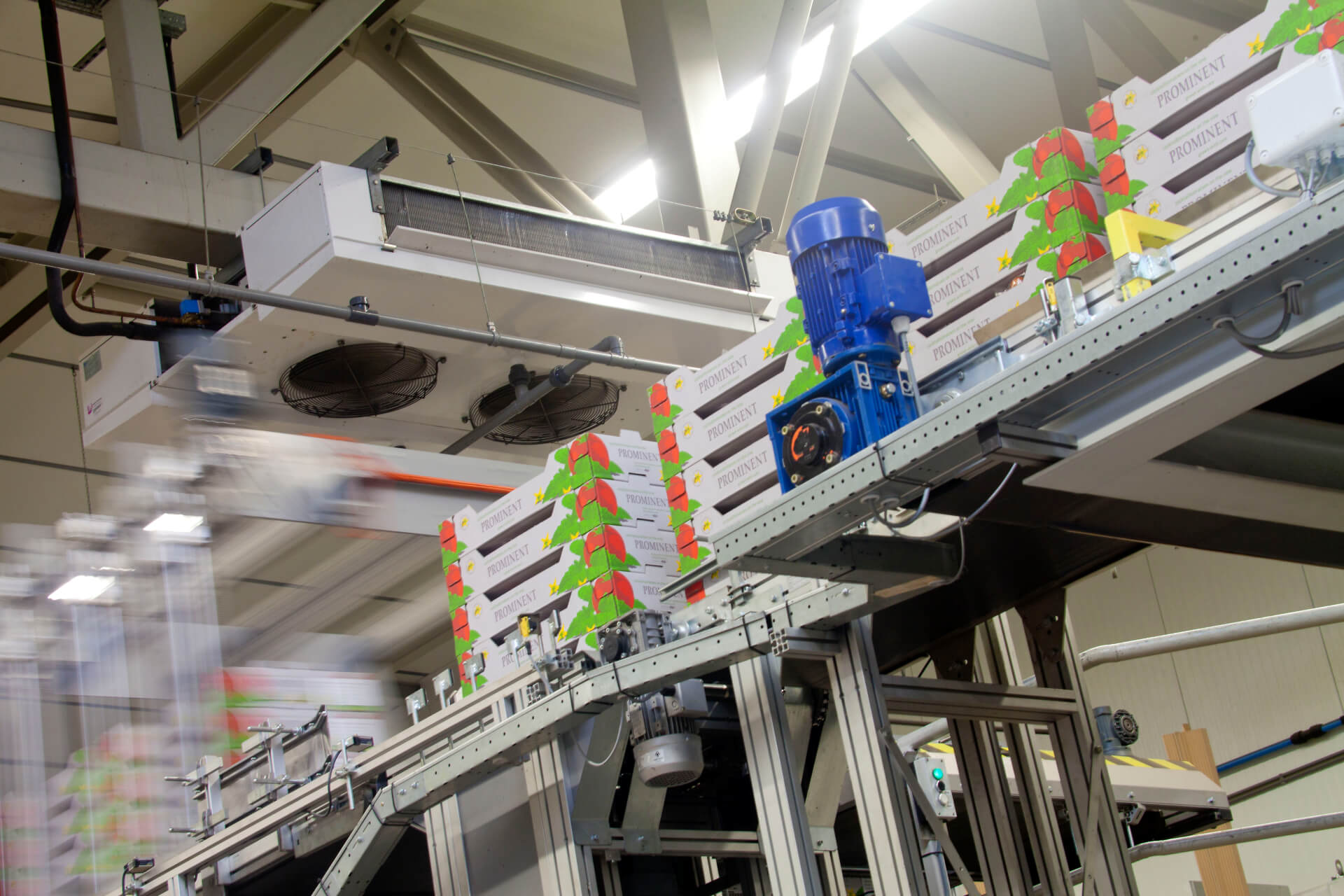 ALWAYS A BETTER SOLUTION
The expertise of a specialist like Hamelink Koeling is quickly apparent. We provide expert advice on every aspect that determines the quality of your installation: the desired cooling capacity, the right temperature and air distribution, relative humidity control, and low energy consumption. Using various components, we can flexibly accommodate every requirement and desire.
EVERYTHING UNDER ONE ROOF
At Hamelink Koeling, the entire process remains under one roof. We are not only advisors but also engineers, planners, installers and service partners. We have our own technicians for every phase of the process. Short lines of communication guarantee a fast process from start to commissioning. And even after delivery, we are at your disposal: to service your installation according to the agreed maintenance cycle or to take immediate action in case of a malfunction, with skilled service technicians who are available 24/7.
25 YEARS OF EXPERIENCE IN VARIOUS SECTORS
ENERGY-EFFICIENT, FOR THE ENVIRONMENT AND YOUR WALLET