SUSTAINABLE REFRIGERATIONS WITH NATURAL REFRIGERANTS
It goes without saying that Hamelink Koeling can design an installation for you based on a synthetic refrigerant. So based on F-gases, where we always strive for the lowest possible environmental impact. In other words: a refrigerant with a low GWP value. But if sustainability is important to you, using a natural refrigerant is a better alternative.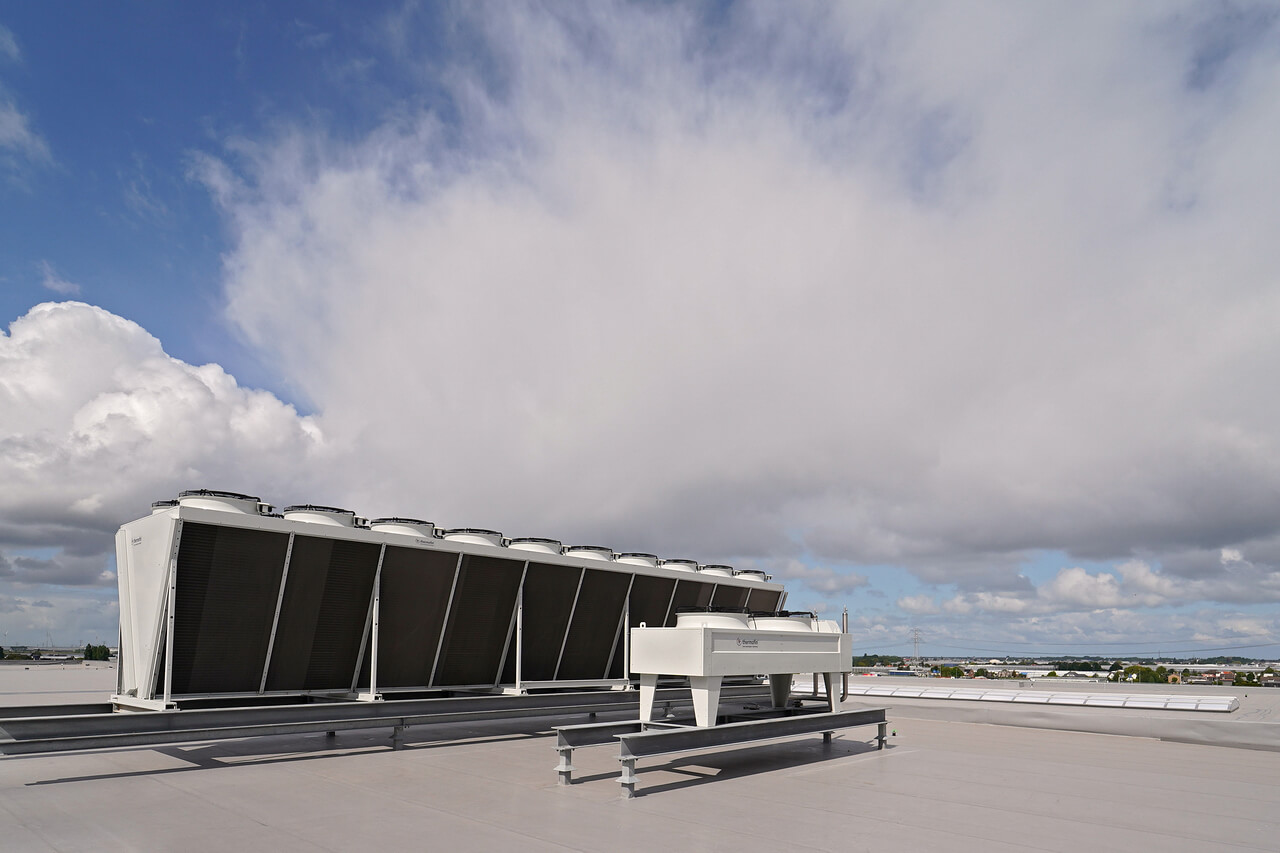 Natural refrigerants have hardly any impact on the environment are therefore indeed sustainable. In addition, the use of natural refrigerants is encouraged by the government through subsidy schemes. Are you opting for a long-term solution? Hamelink Koeling has the knowledge and experience to design the most suitable refrigeration system for you.
We regularly use natural refrigerants such as ammonia (NH3), carbon dioxide (CO2), and propane: a system with direct expansion, pump circulation, indirect operation, or a combination thereof. Together with you, we choose the best system for your application.
CUSTOM SYSTEMS DESIGNED FOR YOU
Hamelink Koeling designs every system custom-made. Not only future-proof and energy-efficient, but we also pay great attention to safety and compliance with regulations. All installations comply with the PED and of course, we have all the necessary certificates.
25 YEARS OF EXPERIENCE IN VARIOUS SECTORS
ENERGY-EFFICIENT, FOR THE ENVIRONMENT AND YOUR WALLET