FOOD SPECIALISTS
Cooling and freezing: these are two processes that determine the shelf life of many fresh products. Therefore, it's no wonder that the reliability of the installation is an important aspect. Good to know that Hamelink Koeling puts that reliability into practice on a daily basis for many food companies.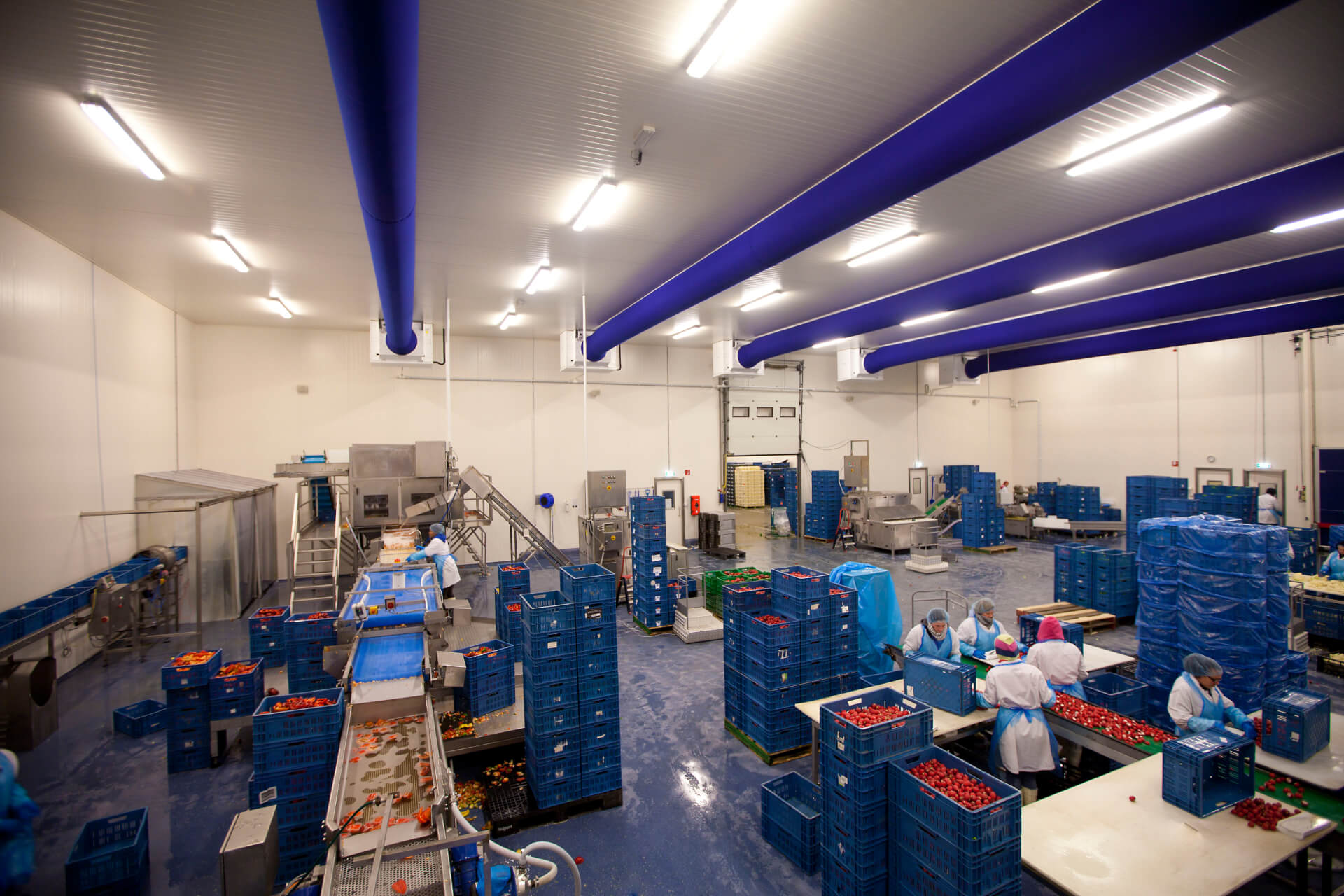 COLD STORES AND FREEZER ROOMS FOR FOOD SUPPLIERS
With Hamelink Koeling, there is a partner at the table who listens to your needs. A partner who asks the questions that are crucial for the quality of your cooling or freezing installation. Knowledge of various fresh products goes hand in hand with expertise in all technical possibilities. Those possibilities are far-reaching with a specialist like Hamelink Koeling. Because we produce custom-made installations, we can create a specific solution for every project.
ADVICE ON EACH AND EVERY FACTOR
That perfect solution is always the end result of multiple factors. From cooling capacity and energy consumption to the correct temperature and relative humidity. You can expect well-considered advice for each and every component. And because we also carry out the engineering and installation with our own technicians, lines of communication remain short and clear. This way, you have control over the implementation and end result in every phase of the production process.
25 YEARS OF EXPERIENCE IN VARIOUS SECTORS
ENERGY-EFFICIENT, FOR THE ENVIRONMENT AND YOUR WALLET