ORNAMENTAL HORTICULTURE SPECIALISTS
The ornamental horticulture industry has developed significantly in a few decades. Companies have become larger and production processes more professional. Temperature and climate control play an important role in this development. Hamelink Koeling is a refrigeration specialist when it comes to ornamental horticulture.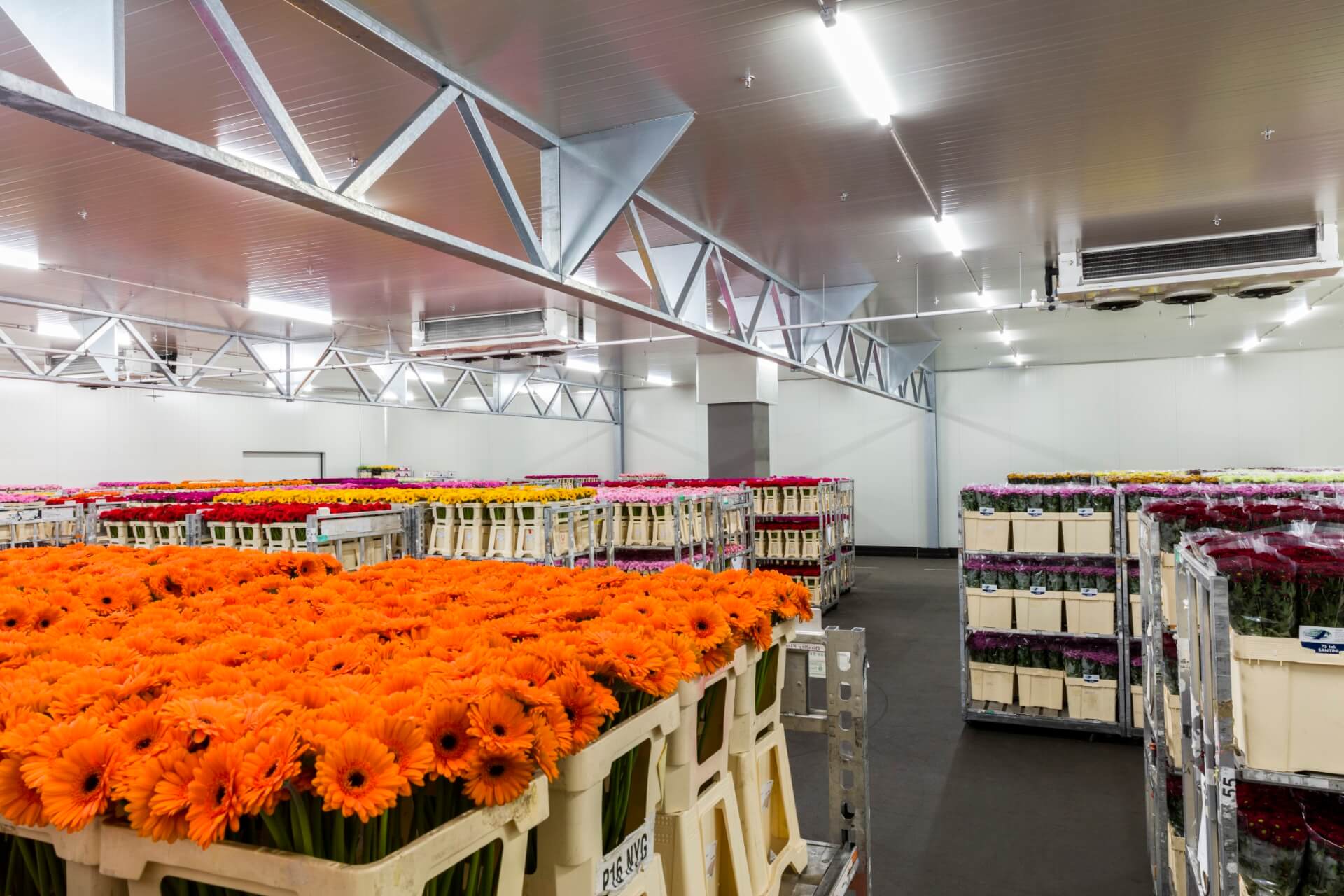 A WELL-KNOWN NAME IN ORNAMENTAL HORTICULTURE
Our cold storage systems guarantee the optimisation of the vase life of flowers and plants. We also create installations for processing facilities that perfect the conditions for products and staff. For flower bulbs, such as lilies and amaryllis, we develop cold stores with perfect air and temperature distribution. If desired, in combination with relative humidity control.
OUR KNOWLEDGE OF ORNAMENTAL HORTICULTURE
When it comes to refrigeration installations in ornamental horticulture, it is not just about having the right capacity. Working conditions also play a role, such as acceptable noise levels and no draft for employees in the processing process. Energy consumption is another aspect to consider. Based on essential criteria, we design an installation that takes into account the choice of refrigerant: sustainable and future-proof. This is how we arrive at a solution that is affordable, energy-efficient and maintenance-friendly.
25 YEARS OF EXPERIENCE IN VARIOUS SECTORS
ENERGY-EFFICIENT, FOR THE ENVIRONMENT AND YOUR WALLET
Sierteelt PROJECTEN
- geen artikelen gevonden -