CLIMATE ROOMS
For many products, precise climate conditions are crucial. In climate rooms from Hamelink Koeling, you have the tools to adjust all essential parameters to your needs. Not only temperature, but also relative humidity and air distribution. We build these installations based on our 30 years of expertise.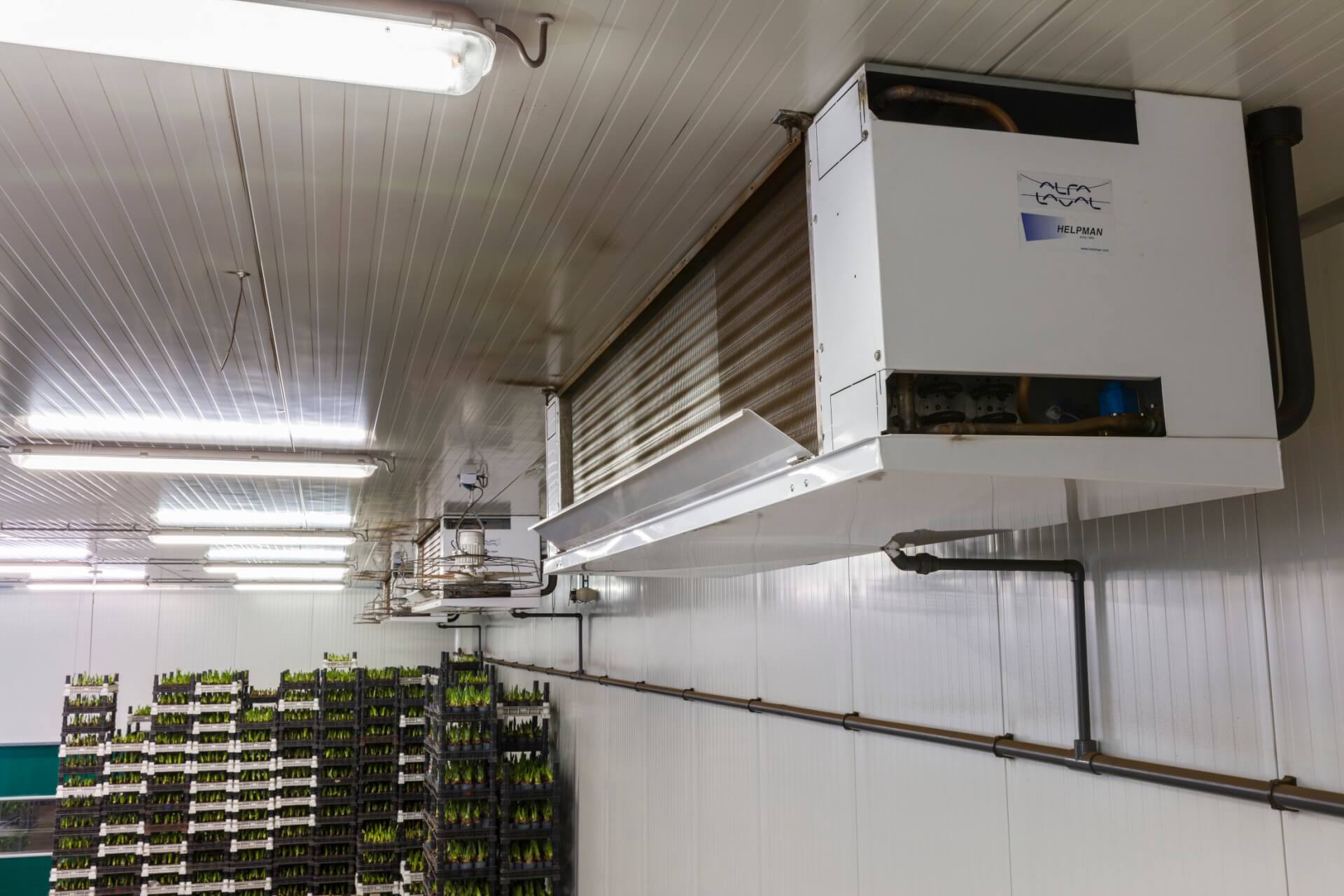 At Hamelink Koeling, we know how important climate control is for vulnerable products. We perfectly size installations to fit your needs. Every installation embodies the interplay between components that are maximally designed for their task. We have the right solution for every application, both in terms of temperature and relative humidity.
A PROGRAMME FOR EVERY APPLICATION
It's no coincidence that you come across our climate rooms at well-known companies. This includes suppliers of seeds and plant material and flower bulb cultivation companies. The reliable quality of Hamelink Koeling is also appreciated in the preparation of food. This broad background means only one thing: that we can also provide the perfect installation based on your programme of requirements. Efficient, reliable and affordable.
25 YEARS OF EXPERIENCE IN VARIOUS SECTORS
ENERGY-EFFICIENT, FOR THE ENVIRONMENT AND YOUR WALLET